Hydroelectric Power LED Temp. Display
Water flows through the built-in micro vortex generator in mixer, to light up the LED display. Display screen is in waterproof treatment, no need power supply, just turn on the water outlet button, real-time display of water temperature and time using.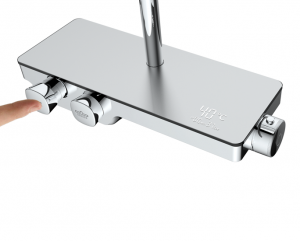 Intelligent Warning Light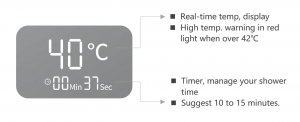 Press Button Control
Hand shower and rain shower are with independent on/off button, and both can also be opened at the same time. It's clear.
---
Post time: Jul-18-2022